Thought Leadership Lecture Series
Emotion, behaviour and applied psychology in diabetes education
Speaker: Dr William H. Polonsky, PhD, CDE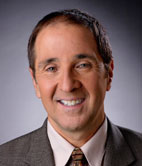 Associate Clinical Professor, University of California, San Diego
President and Founder of the Behavioral Diabetes Institute (USA)
The psychological side of diabetes
What healthcare professionals need to know
An overview of the many psychosocial obstacles to managing diabetes effectively that patients face, followed by practical suggestions for how busy health providers can help their patents to address and overcome these critical barriers and thereby promote more successful self-management.
Understanding depression and diabetes burnout
Though frequently contributing to poor metabolic control, critical emotional issues such as depression and diabetes burnout have often been underappreciated, ignored, mislabeled and/or inappropriately addressed in clinical care. This presentation will re-examine this large body of data and propose a new way to understand these two phenomena, concluding with several key strategies for identifying and addressing these important issues.
Engaging the disengaged
Behavioural strategies for promoting successful diabetes self-management
How do we reach those patients who seem unreachable or who just don't seem to care? This presentation will review our new understanding of motivation in diabetes and illustrate how the proper framing of diabetes messages and more appropriate ways of sharing personalized metabolic data can overcome the shame, hopelessness and discouragement that so many our patients feel.
Registration
Recordings of these sessions are available on the ADEA E-learning Management System for you to watch. Please note that this is a separate platform from the ADEA website so you might have to create a new account. Email vy.le@adea.com.au if you need any assistance with this registration. 
This registration will allow you to:
Watch the recordings of all three days at your convenience
Download relevant information: presentation files
Complete the participant survey
Download a certificate of participation for your CPD purpose
Participation in this program will provide you with 6 CPD points under Category 1 – Clinical practice for your next credentialling application.
This program is financially supported by