WA Branch
Branch Chair: Merle Taylor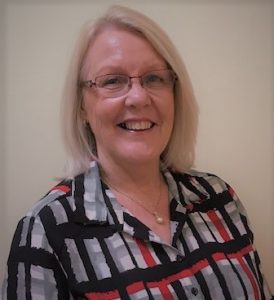 Merle is a hospital trained Registered Nurse and Credentialled Diabetes Educator currently working for Black Swan Health, a not for profit community health provider. She has a Certificate 4 in Practice Management, is FLEXIT certified and a DESMOND facilitator, she also works in private practice.
Merle has been nursing since commencing her training in 1975, with exception of a brief 6-9mth pause to have her children of which there are 3.
In 1994 she began her career in Practice Nursing working across all area of general practice and remained in the same practice for 21 years. During that time, she was the Practice Manager, Practice Nurse Manager, Diabetes Educator, Credentialled Diabetes Educator and resigned to take up her role as a CDE at Black Swan Health in 2015.
During her time in General Practice she was seconded to work in other GP practices, North Metropolitan Health Service and in homeless medicine. As a practice nurse she saw the diabetes epidemic spiral. Preparing chronic disease care plans as a part of her role was the impetus in her taking the next step to become a diabetes educator completing her certificate in 2011 and credentialling in 2013.
Merles aim is to provide the client with a caring environment in which to receive evidence-based education tailored to their needs, using a multidisciplinary team approach. To guide and support people living with diabetes empowering them to self-manage with confidence.
As a branch member of ADEA Merle was a member on the conference committee 2016 and has now taken on her first Mentoring partnership.
Taking on the role of Chair within the WA ADEA is a daunting task. There are so many long serving educators that Merle admirers and she hopes to be able to draw on their knowledge and experience to guide her through this role.
Please feel free to share your thoughts, experience, suggestions and knowledge to help make ADEA WA a strong force in advocating and supporting the purpose of the ADEA nationally.
Branch Secretary: Lisa Foley
Branch Education Officer: Sandra Voesenek
Contact Information
Email: adeawa@adea.com.au