SA Branch
Chair, SA Branch: Daniela Nash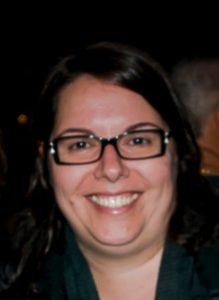 Daniela Nash is a credentialled diabetes educator with a background in nursing, she has worked in a variety of areas such as acute care, surgical, rehabilitation, ICU, palliative care, haemodialysis and in the country where she found her passion in diabetes nursing. 
In 2013 she worked as a diabetes educator at the RAH and in 2014 she graduated from Flinders University, completing a post graduate diploma in nursing (diabetes management and education) and became a credentialled diabetes educator and a member of the ADEA. 
In 2016 Daniela commenced working at Diabetes SA and volunteering in the education committee of the ADEA SA branch. 
In 2018 Daniela began a full time position at Calvary Community Care as a Registered Nurse – Specializing in Diabetes Education. She continues to volunteer on the Education committee and commenced as Chair person for ADEA SA branch. 
 Branch Secretary: Toni Willson
Branch Education Officer: Glenys Graham, Mary Hodgson
Contact Information
Email:  adeasa@adea.com.au